Is your water heater leaking or won't stay lit?
Call us today for fast service!
Water heater repair and water heater installation are often put off as long as possible, mostly because water heaters last for such an extended period of time without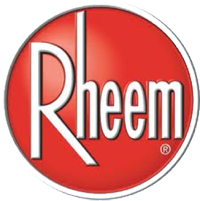 issues they are easily taken for granted. However, calling Whistle Plumbing for service sooner rather than later can save you time and money on water heater services. We have honest, up front pricing and expert knowledge of water heater installation, repair, and maintenance.
We can provide fast service for all major brands and types of water heaters, including tank, electric, power vent, and tankless water heaters. We also install and service all types of commercial water heaters.
Below you will find a full list of tank water heaters. All of the prices are flat prices that include everything from
the unit, labor, part, hauling away the old unit and tax. The price does not include any code upgrades. 80% of
the time the price listed on this page is what you will pay.  We also will charge more if
your heater is located in a difficult location or if it is located on floor above the first level of the home.
Tank Units

A brief outline of the heaters we use. 95% of the time we only use one manufacturer, RHEEM. We install Rheem heaters
because IMO they are the best heater on the market today. I have been installing them for 13 years and the
number of problems I have had with them has been minimal. Another reason is the access to replacement parts and
tanks if necessary. If we do have a problem we can get parts or tanks the same day or next day in most cases. Rheem
makes a wide variety of products but in the Bay Area we are limited on what we can install due to air quality regulations.
Below you will find a full product list and prices of what we can install in the Bay Area. We do have access to other
brands, just ask. Some brands I will refuse to put in due to quality issues.

Tankless Units

30 Gallons Water Heaters

Rare size, 1 bathroom 1 to 2 people living in the house
This size in normally installed due to a space limitation. If you currently have a 30 I recommend you install a single insulated 40

Single insulated 40
Model 22V40FN
58 inches High X 18 wide
6 year warranty model 
10 year warranty model
10 year unit has an additional Anode Rod

Double insulated 40
Model 22VR40FN
60 inches High X 21 inches wide
6 year warranty mode
10 year warranty model 
10 year unit has an additional Anode Rod
This unit is Energy Star rated and qualifies
for a $30 PGE rebate and will operate $5 to
$10 less per month than the single
insulated unit.
If the heater is exposed or installed in the
garage on in a non insulated part of the
house we recommend installing this unit

Prestige Series 

40 Gallons Water Heaters

Below is a 40 gallon short. In some locations you
can't fit a normal sized heater. This heater is 48
inches tall and 20 inches wide. 22V40SFN
Six year warranty           Ten year warranty

Most common heater installed. 1 to 2 bathroom with 2 to 3 people living in the house

Commercial Series 

50 Gallons Water Heaters

For larger homes with up to 3 bathrooms and 4 people living in the house

Single insulated 50
Model 22V50FN
57 inches High X 20 inches wide
6 year warranty model
10 year warranty model 
10 year unit has an additional Anode Rod

Double insulated 50
Model 22VR50FN
60 inches High X 23 inches wide
6 year warranty model
10 year warranty model
10 year unit has an additional Anode Rod
This unit is Energy Star rated and qualifies for
a $30 PGE rebate and will operate $5 to $10
less per month than the single insulated unit.
If the heater is exposed or installed in the
garage on in a non insulated part of the house 

Electric Series

75 Gallons Water Heaters

For larger homes with 3 or more bathrooms and more than 4 people living in the
house. Most common reason for this size are large bathtubs in the house or homes
that requires large amounts of hot water.

Single insulated 75
Model 22V75FN
60 inches High X 26 inches wide
6 year warranty model
10 year warranty model
10 year unit has an additional Anode Rod

Outdoor Series 

100 Gallons Water Heaters

For larger homes with 3 or more bathrooms and more than 4 people living in
the house. Most common reason for this size are large bathtubs in the
house or homes that require large amounts of hot water or to provide hot
water to two or more living units.

Single insulated 100
Model 22V100
64 inches High X 28 inches wide
6 year warranty model
Sorry due the weight of this unit we are not
able to install any 100 gallon unit that 

Mid-Efficiency Series